Chorlton Water Park
Citation
Chorlton Water Park was given the UK-MAB Urban Wildlife Award for Excellence in 1997.
Description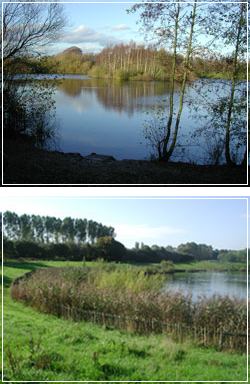 Chorlton Water Park was opened in 1978 on a site where a pit remained from several years of sand and gravel extraction. The park consists of 170 acres of open water, woodland and grassland, all of which is accessible to visitors. The lake is stocked with course fish and has developed into a popular fishery.
The lake also accommodates water based activities such as sailing and windsurfing. Water sports are not permitted in winter months, to allow the lake to become an nationally important refuge for wildfowl. There is an orienteering course throughout the park and other activities are organised at the Park by the Mersey Valley Countryside Warden Service.
Contact
Mersey Valley Visitor Centre,
Sale Water Park,
Sale,
Cheshire,
M33 2LX.