Introduction
The UK Urban Ecology Forum is a network of urban managers, specialists, planners and researchers involved with the environment, biodiversity and nature conservation in urban areas.
Its mission is to:
Raise awareness
Stimulate research
Influence policy
Improve the design and management of urban systems
Push urban nature conservation up the social and political agenda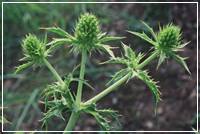 Our distinctive contribution is integrated thinking. Nature in cities crosses many specialist boundaries. The UK Urban Ecology Forum tries to reflect and express these specialisms, and the many and complex realities they represent. It is unique within the UK in the breadth of its agenda and the range of its membership. Our networking and multi-disciplinary approach is a source of new insights and their promulgation to a wider audience is the key role of the Forum.
The UK Urban Ecology Forum has evolved from the UK-Man and the Biosphere Urban Forum that was established in 1987. The Man and the Biosphere (MAB) initiative originated in the International Biological Programme and the "Biosphere" conference organised by UNESCO in 1968. The MAB approach tries to reconcile conservation with the rational use of natural resources and the maintenance of cultural values.
Its main work is:
Publishing discussion papers
Preparing comments on national issues and policies
Generating new concepts, guidelines and research
Organising conferences and seminars
Networking with other expert groups
The Forum awards the UK Urban Wildlife Award for Excellence to key demonstration projects, publications and individuals.
The Forum meets four times a year but much of our work is done through networking and in informal sub-groups. The Forum has an annual work programme with targets in order to maximise the contribution and commitment of our members, all of whom work in a voluntary capacity and have heavy professional workloads.
Members of the Forum come from a wide variety of backgrounds, from ecologists to academics and journalists, from NGOs to local authorities, government agencies and private consultancies, from those primarily concerned with conserving plants, wildlife and biodiversity to those who work with people and deal with human interactions with green space. Currently there are over 30 members of the Forum who collectively contribute to the international reputation of the UK as a centre of excellence for urban ecology.